for all of you that love warmbloods, there is a new community for people just like you!!
whether you own a warmblood, lease one, ride one, show one, or just love them in general, you should join
warmblood_love!!!!

check out the link and join! we are looking for new members!!
chat about riding, your horse, ask for tips, critiques, post pictures, discuss warmbloods in the u.s. and in europe, anything and everything horses is perfect!!!
check it out!!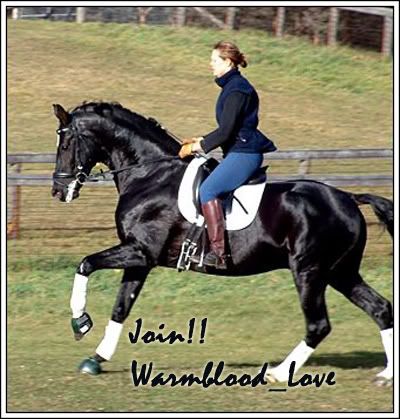 warmblood_love
warmblood_love
warmblood_love
warmblood_love

x-posted